TEHRAN (FNA)- Iran has accomplished 4th phase of modifying its undertakings under the Joint Comprehensive Plan of Action (JCPOA), Head of the Atomic Energy Organization of Iran (AEOI) Ali Akbar Salehi, said on Sunday, adding that a Fordo wing has been put in operation.
"The policies of the fourth step for reducing JCPOA commitments have been completely implemented and we have activated a Fordo wing," Salehi said.
"According to the policies of modifying JCPOA commitments, a sum of 1,044 centrifuges are engaging in enrichment process at Fordo and, as executor of these policies, we have been completely fulfilling our duties," he added.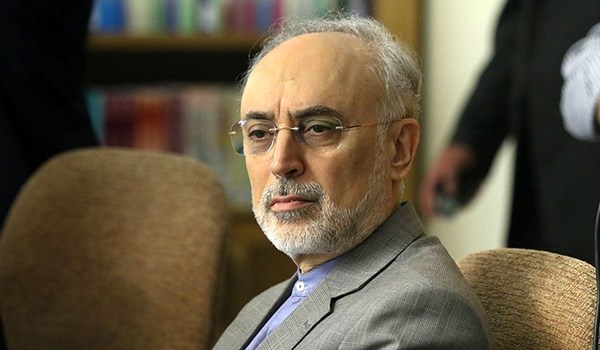 Head of the Atomic Energy Organization of Iran (AEOI), Ali Akbar Salehi
"We had made commitments under the JCPOA not to operate these 1,044 centrifuge, but due to reducing the JCPOA commitments we do the enrichment as needed and we will also pile up the enriched material," the official noted.
Salehi stressed that Iran is engaged in a political challenge with the Global Arrogance and said, "Iran has been engaged in this challenge since the victory of the Islamic Revolution and the challenge gradually turned into a nuclear issue, but we managed to eventually isolate the US in this challenge and this is a very precious achievement for Iran."
US President Donald Trump, a stern critic of the historic deal, unilaterally pulled Washington out of the JCPOA in May 2018, and unleashed the "toughest ever" sanctions against the Islamic Republic in defiance of global criticism in an attempt to strangle the Iranian oil trade.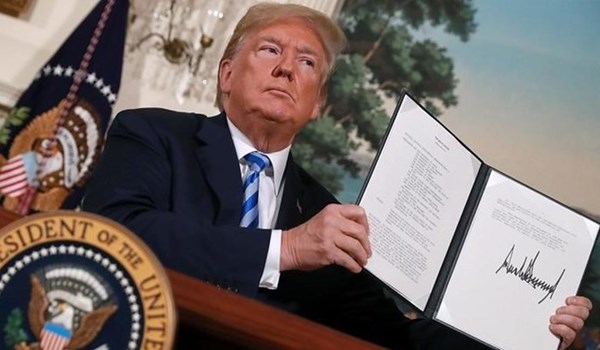 In response to the US' unilateral move, Tehran has so far rowed back on its nuclear commitments four times in compliance with Articles 26 and 36 of the JCPOA, but stressed that its retaliatory measures will be reversible as soon as Europe finds practical ways to shield the mutual trade from the US sanctions.
Tehran has particularly been disappointed with failure of the three European signatories to the JCPOA -- Britain, France and Germany -- to protect its business interests under the deal after the United States' withdrawal.
On January 5, Iran took a final step in reducing its commitments, and said it would no longer observe any operational limitations on its nuclear industry, whether concerning the capacity and level of uranium enrichment, the volume of stockpiled uranium or research and development.
In relevant remarks in early July, Iranian Parliament Speaker Mohammad Baqer Qalibaf called for reducing obligations related to the Joint Comprehensive Plan of Action (JCPOA), and added that the parliament will not allow the International Atomic Energy Agency (IAEA) to do whatever it intends without restrictions.
"We request to stand up against the excessive demands of other parties involved in nuclear deal, so that policies taken for reducing JCPOA commitments should be into effect," Qalibaf said.
He pointed to the role of Foreign Ministry in this field and added, "Iran's Foreign Ministry can play a leading and important role in the field of economic power. To this end, Economic Deputy was formed in the ministry to pursue the case."
If we fail to attract foreign investors through JCPOA, effective steps should be taken to transfer our people's money and currency blocked in some other countries, the speaker noted.
Qalibaf underlined, "International Atomic Energy Agency (IAEA) and Board of Governors should know that the Islamic Republic of Iran and lawmakers will never allow it to do whatever it wishes without any restriction."
In relevant remarks in early June, Mohammad Baqer Qalibaf in reaction to a Twitter message by US president Donald Trump on talks with Iran said Trump's unilateral withdrawal from the international nuclear deal with Tehran showed that resistance is the only way to deal with Washington.