TEHRAN (FNA)- Iranian Deputy Foreign Minister Mohsen Baharvand held talks in Ukraine on the country's plane that was downed by mistake around Tehran in January, and both sides agreed to continue the negotiations in October.
Baharvand arrived in Kiev on July 30 and held talks with Ukrainian Foreign Minister Dmytro Kuleba and his Deputy Yevgeny Yenin. The first round of talks ended on Friday.
Both parties reviewed different technical and legal aspects of the incident and they also agreed to continue cooperation between on the issue.
Baharvand and the Ukrainian group agreed on appointment of expert groups and also second round of talks in Tehran in October.
Ukrainian Boeing 737-800 bound for Kiev crashed shortly after takeoff from Tehran's Imam Khomeini International Airport in January, killing all 176 passengers and crew members on board.
A Ukrainian Boeing 737 passenger plane was accidentally shot down by an Iranian rocket near Tehran on January 8, 2020.
It happened after the US terrorist attack against motorcade of Lieutenant General Qasem Soleimani, late anti-terror Commander of the Islamic Revolution Guards Corps (IRGC) Qods forces and his companions near Baghdad airport on January 3, 2020.
Iran reciprocated the US terrorist operation by hitting the US Ain al-Assad airbase in Iraq
Commander of the IRGC Aerospace Force Brigadier General Amir Ali Hajizadeh admitted that human error the incident.
In a relevant development, Iranian delegation dispatched to Paris for decoding Ukrainian plane black boxes confirmed the procedure of the Bureau of Enquiry and Analysis (BEA) for Civil Aviation Safety.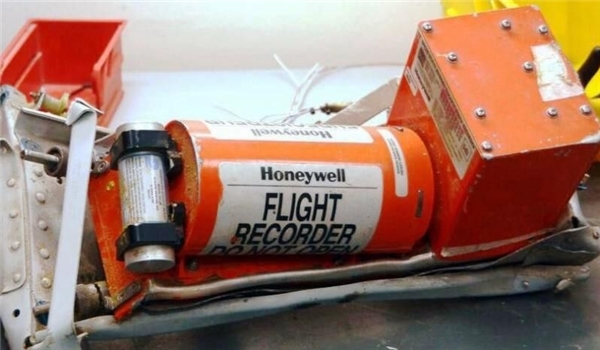 Iranian delegation in a statement announced that the technical measure with regard to decoding black boxes of the Ukrainian plane flight PS752 were finished in BEA laboratory on July 23.
The decoding process was finished under the supervision of Iran and by using French equipment and experts.
In addition to Iranian delegation, representatives of National Transportation Safety Board (NTSB) and Boeing as designer of the plane, Ukraine as user of the plane and France as the country which presented technical services attended the process.
Representatives of Sweden, UK and Canada together with representatives of ICAO participated in the procedure of decoding the black boxes.
The decoded data will be used for finalizing the information and presenting security advice to prevent accidents in the future.